Big Heart Yoga has retail!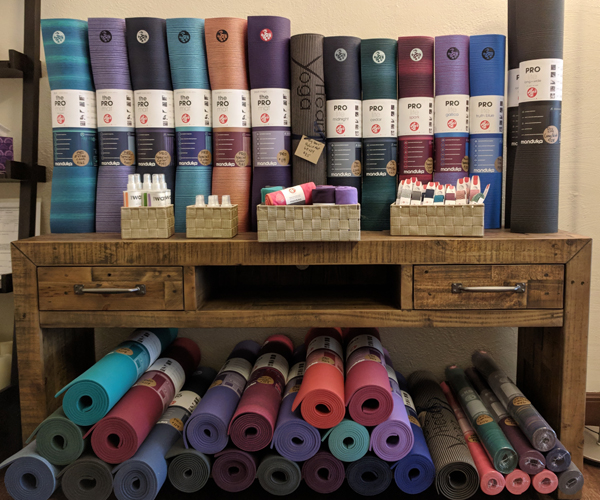 A high quality mat is an important investment for your practice. If you like the support of our studio mats, you'll LOVE the support of the variety of Manduka mats for sale in our retail area!! Manduka makes lovely high end yoga mats! The studio mats are very similar to the Manduka ProLite line of mats. The PRO mats are thicker than the ProLites, and both PRO lines are guaranteed for life and available in extended lengths. Many of the mats we have in stock are "seasonal colors" and will only be available for a limited amount of time.
Manduka recommends "breaking in" their PRO and ProLite mats with either "practice, practice, practice" or the salt method. The salt method is basically like exfoliating the top of the mat after manufacturing so that the mat becomes a bit stickier faster. Over time and use, these mats become stickier – the salt method jump starts that process a bit. We've broken in all of our studio mats with salt and love! And I'd be happy to break in your new PRO or ProLite Manduka as well ($20 for that service)!
We also stock mat carriers (straps), mat cleaner, hand towels (great for sweaty practices) and homemade essential oil blends! Check out our in-studio retail area!

Here is a sampling of Manduka products you can find for sale at Big Heart Yoga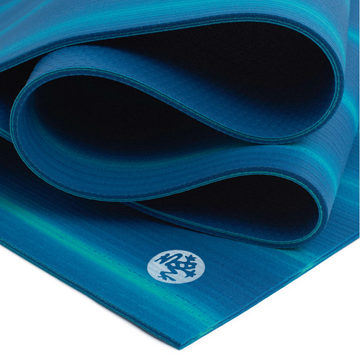 Manduka PRO
This best-selling yoga mat is luxuriously dense for unparalleled comfort and cushioning. With a lifetime guarantee, The Manduka PRO Mat will revolutionize your practice for years to come.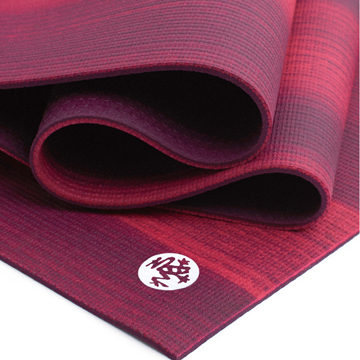 Manduka ProLite
A mid-sized yoga mat that brings unmatched cushioning and comfort to your practice. The PROlite® will never wear out, guaranteed.
Manduka eKO SuperLite
The eKO SuperLite Mat is a superior travel yoga mat (or loaner mat topper) that provides excellent grip. Wherever your practice takes you, the eKO SuperLite is the best yoga mat for yogis on the go!
Have Questions?
If you have any questions or if you are interested in a Manduka mat that we don't have in stock, please contact us! Contact Us